In a world full of car enthusiasts, it's no surprise that there are hundreds of motorsport events around the globe. If you want to experience the atmosphere of one of these incredible events first-hand, take a look at our list of the biggest motorsport events in the world and pick one that appeals to you the most.
Your guide to the biggest motorsport events in the world
Motorsport events have existed since the late 1800s, where the winning car of the first event averaged at a speed of 10.2 mph. Since then, these events have continued to evolve to be the global phenomenon they are today, full of the fastest cars the industry has to offer – with average race speeds now being around 140mph! The most popular and well-known type of motorsport event is circuit racing, but there are a plethora of others to choose from, such as:
Autocross
If you want to participate in a motorsport event yourself, autocross is a great starting point as it is ideal for novices. The aim of an autocross event is to tackle a temporary course, usually between 800 and 1200 metres long in a grass or stubble field, against the clock.
Cross country
This off-road discipline is perfect for 4×4 owners because drivers must compete in arduous off-road terrain. With cross country, you also get the best of both worlds as it combines elements of rallying and trials.
Drag racing
Most popular in its American homeland, drag racing involves a head-to-head sprint race between two cars over a straight, flat course of 440 yards. Depending on the event, the aim is either to reach the finish line as quickly as possible or to come as close as you can to the time that you predicted you would finish, without going quicker than it.
Hill climb
A hill climb event involves individual timed runs along an uphill course, with competitors competing against the clock to get the quickest time. Each individual that participates is given practice runs before the competition starts and gets a minimum of two competitive runs – the quickest time will count towards the final results.
Karting
The principle of karting is the same as for circuit racing – karts go wheel-to-wheel and the winner is the first to reach the chequered flag, which falls after the designated number of laps is completed. Most of today's top professional racing drivers all started their careers in karting, so it is worth considering if you intend to compete professionally one day.
Navigation rallies
Navigation rallies are the ultimate test of map reading and clue solving under timed schedules. Navigational rallies use public roads with speeds averaging no more than 30mph and place emphasis on navigation between the pre-determined points. There are many variations of road-rallying, such such as runs with no timing, economy runs, scatters, treasure hunts, 12 Cars, historic rallies for classic cars and more competitive night events.
Targa Rallying
This motorsport event tests driving skills in standard or road rally cars and requires both a driver and navigator. Targa rallies can take place on tarmac or loose surfaces, such as gravel or fields, and typically take place at a single venue over one day.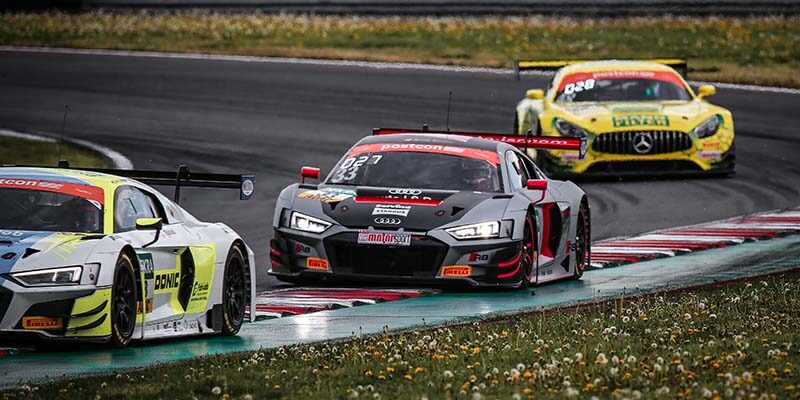 Total 24 Hours of Spa
Since its debut in 1924, the Total 24 Hours of Spa has become one of the most famous endurance racing events for cars. The event is held annually in Belgium and over 60,000 fans attend year on year to experience the gruelling race first hand. Held on the fabled Spa-Francorchamps circuit, the Total 24 Hours of Spa is not just a motorpsort event, it is also a festival. People from across Europe travel to the Adrennes forest for a unique racing and party experience. If you think the 24 hours of Spa is something you would be interested in attending, you can find the programme for 2019 here and use this to make your own personal itinerary for the event.
Goodwood Festival of Speed
The Goodwood Festival of Speed is an annual hill climb race which features various historic and modern motor racing vehicles. The festival was originally created in an attempt to bring motor racing back to the Goodwood Estate, and it was proven to be a successful attempt with the first event taking in a crowd of 25,0000 people. The event is primarily classified as a hill climb, but there are also many other features and attractions to enjoy during this 4-day festival, such as:
Soapbox Challenge
Forest Rally Stage
Supercar Run
Moving Motor Show
Replicas of the Wacky Races cars
Airshows
Bathurst 1000
The Bathurst 1000 is a championship event for supercars and is held annually on the Mount Panorama Circuit in New South Wales, Australia. Renowned for being the pinnacle of motorsport in Australia, the event is regularly referred to as "The Great Race" by avid motorsport fans and the media. Traditionally, the race was held on the Labour Day long weekend, but since 2001 the race has been run on the weekend after the long weekend.
One of Australia's best known and most successful motor racing drivers, Peter Brock, won the Bathurst 1000 an impressive nine times during his career! Brock was set to compete in the 2006 Bathurst event, but sadly died a few weeks prior in an accident during the Targa West Rally in Western Australia. Following his death, Supercars announced that every year from then on, each competitor would be racing to win the Peter Brock Trophy. The trophy is even inscribed with the words "King of the Mountain," which is Brock's long-time nickname.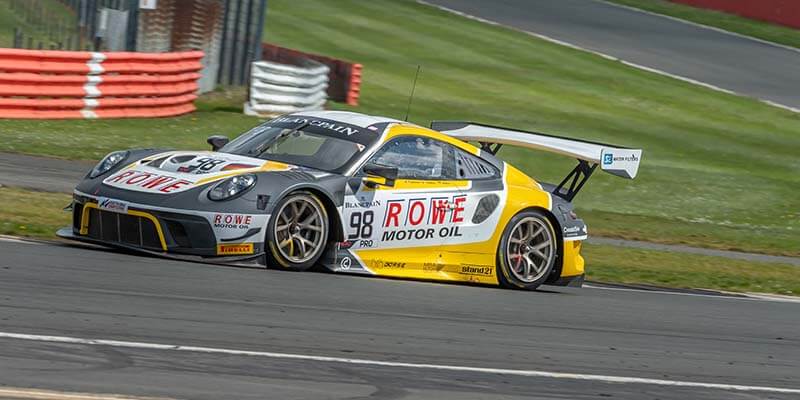 Indianapolis 500
With the first race being held in 1911, the Indianapolis 500-Mile Race is the world's oldest major automobile race. The event is held over Memorial Day weekend in late May and is considered to be 'The Greatest Spectacle in Racing', attracting hundreds of thousands of spectators every year. The Indianapolis 500 is even considered to be one of the Triple Crown of Motorsport, which also compromises of the Monaco Grand Prix and 24 Hours of Le Mans. The inherent traditions of the Indianapolis 500 are what makes this event extra unique. For example, the 33-car field line up three wide apart for the start, the annual singing of "Back Home Again in Indiana" and the victory lane bottle of milk.
British Grand Prix
Held at the Silverstone Circuit, The British Grand Prix is the oldest race in the Forumla One calendar. With such a long history, the event has accumulated many impressive records, statistics and stories, making it one of the most unique motorsports events in the world. For example, in 1948 when the British Grand Prix began, two Maserati drivers, Villoresi and Ascari, who ended up coming 1st and 2nd in the race, had to start from the back of the grid as they arrived too late for official practice. However, since then, the event boasts a total of twelve British winners, including Lewis Hamilton, Jim Clark and Alain Prost. In fact, if Lewis Hamilton takes pole in the 2019 Grand Prix, he will set a new record for most poles at his home event.
Rally Finland
Located in the picturesque Finnish Lakeland, Rally Finland is the fastest event in the World Rally Championships and is considered to be the "Grand Prix of Rallying". Being one of the largest annually organised public events in the Nordic countries, the rally attracts hundreds of thousands of spectators each year and has been voted Rally of the Year 4 times. Despite its popularity with spectators, the rally is known for being very difficult for non-Nordic drivers, in fact, only six drivers from countries other than Finland or Sweden have won the event.
Preparing your vehcile for a motorsport event
If you plan on attending a motorsport event, there are certain preparations you need to take as a vehicle owner. Firstly, you should get your car serviced to ensure it is functioning correctly and there are no underlying issues. With our MINI service in Aylesbury your car will be left in the hands of experts who specifically specialise in repairing Mini's, so no stone will be left unturned when servicing your vehicle. You should also take the time to have your car's diagnostics tested as it means problems with your vehicle can be detected before they require expensive repairs, or worse, leave you stranded on the side of the road after a breakdown. Whether you opt for MINI diagnostics in Aylesbury or BMW diagnostics in Milton Keynes, our expert team are able to use dealer-standard diagnostic equipment to ensure your vehicle's software is fully updated and control units are coded correctly. If your car is damaged in any way, or your service indicates a repair may be necessary, you should consider using Porsche repair in Milton Keynes as our specialist team, who have years of experience in repairs, will ensure your car is back to its pristine condition in no time.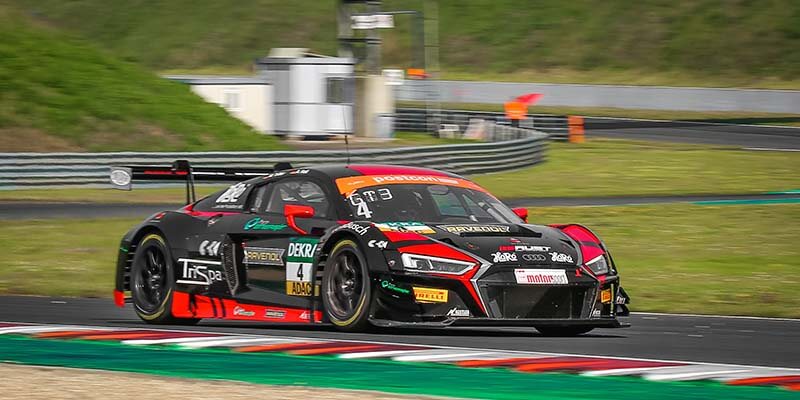 All you need to know about motorsports
Now you know some of the biggest motorsport events in the world, you can now get involved and actually attend one yourself! The atmosphere of a motorsport event is indescribable, so start by finding a local event and enjoy the adrenaline-filled experience.