Over the past month, life, as we know it, has come to a halt, which means that the majority of us are spending more time than ever at home. The ongoing government guidelines states that you must only leave your house for essential trips, which means that one of the most significant changes we have noticed is the dramatic decrease of the number of cars on the road. While it will do us, and the planet, all some good to keep travelling at a minimum, it does mean that there are now millions of vehicles going days, if not weeks, without any use. Although it is imperative only to drive your car when absolutely essential, there are many different ways that you can ensure that it stays in good condition during the lockdown period. So, with many years of experience as a BMW service centre in Milton Keynes, we have put together a full guide to taking care of your car during quarantine, ensuring that you are not left with expensive bills the moment that life returns to normal!
Taking Care of Your Car From Home
Taking care of your vehicle is always vital to ensure that it stands the test of time, but even more so when you have gone from driving it every day to once a week or even fortnightly. Although it is true that the government have added a 6-month extension to MOT expiry dates, you should still try to keep your vehicle in a full working, roadworthy condition in the meantime. Opting for carrying out regular maintenance on your car during lockdown is also a fantastic way to keep you occupied, giving you something productive to do during your time spent at home. So without further ado, let's take a closer look at our top tips for looking after your vehicle during the lockdown:
First and foremost, the biggest issue your car is likely to experience while stationary for a long period of time is a flat battery. Batteries need to have a constant supply of charge from the alternator to prevent going flat; however, this is only possible when the car is running. So, if you are not allowed to make daily trips in your vehicle, how can you prevent this from happening? Well, the easiest way to avoid a flat battery is to turn on your car once a week and leave it running for a short while, even if this means sitting on your driveway reading a book or scrolling through your phone for half an hour or so. Your vehicle needs to be given the opportunity to heat up to its full operating temperature, and unfortunately, this isn't something that happens in a matter of minutes. Particularly modern cars are not designed for short trips for a few miles to the local shop once a week, which means that it needs time for the battery to stay healthy. It is important to note that, if you do choose to do this, ensure that you run your engine outdoors and not inside your garage as this could risk a build-up of fumes.
Alternatively, if you have more than one vehicle in the house and are making your weekly trips to the supermarket, consider alternating cars. Providing that you are insured to do so, opting for swapping between vehicles to make essential trips is a great way to ensure that none fall victim to a flat battery. To avoid the problem of damaging the battery due to short trips, why not take the longer route to your local supermarket? Even an extra few miles will make a huge difference!
For those with an electric vehicle, on the other hand, you may be worried about how your battery will cope without being used for months. In this instance, it is always recommended to keep your battery between 50% and 70% charged throughout the lockdown period – do not charge it to 100% as this causes more harm than good. This will stop the pack from losing electricity, resulting in the 'brick' battery issue.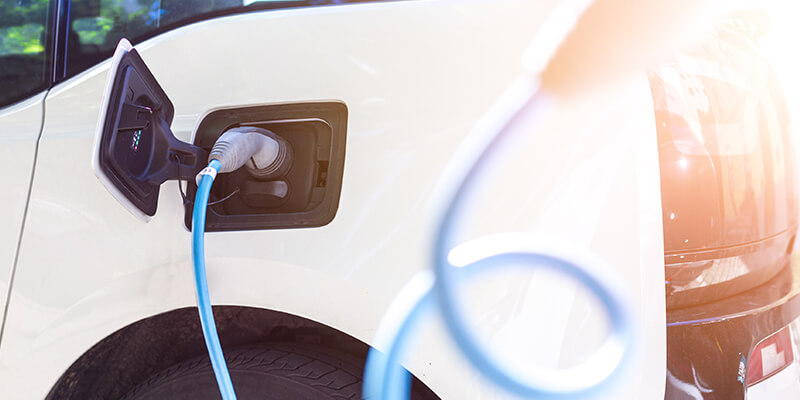 If you have received a notice from the government stating that you fall under the vulnerable category and must isolate for 12 weeks, then there will be no trips to the local supermarket or opportunity to run your vehicle. In this case, we suggest using a trickle charger, which will stop your battery from going flat without having to run your car regularly.
A trickle charger, also known as a battery conditioner, is designed to provide your battery with a slow supply and steady of charge without running the risk of overcharging. It also prevents other components of your vehicle that would usually use energy from draining your battery, meaning that even when leaving your car unused on a long-term basis, it will remain healthy. Car Bibles has put together a great guide on the best-reviewed trickle chargers of the year, along with tips on what to consider when purchasing.
Along with your battery, another key component that is likely to suffer from a lack of driving is the tyres. Even when your tyres are not in use, they can still begin to lose pressure, which means that it is essential to ensure that you regularly check your tyre pressure. Failing to keep your tyres adequately inflated may mean that they become flat in only certain spots where they have been parked, resulting in tyres that are no longer able to hold their round shape.
Checking your tyre pressure is super easy and can be completed in a matter of minutes. All you will need to do is remove the valve dust cap from the tyre valve and attach your tyre pressure gauge. How the gauge reads the pressure will be based on the tool that you opt for as there are tonnes of different tyre pressure gauges available online to order. Remember to read through the instructions beforehand to ensure that you gain an accurate reading. Should your reading be under the recommended pressure for your particular vehicle (this can be found in the driver's manual or on the sticker inside the driver's door), then you will need to use a pump to inflate the tyres. To give you a helping hand, we have added a great video tutorial from Halfords YouTube channel on how to check your pressure and inflate your tyres below:
Although using a little extra elbow grease to clean your own car may seem like the last thing you want to do during the lockdown, it is a proven way to keep your vehicle in good condition while keeping you productive. This is even more important if you are still travelling to work or making the weekly supermarket trips to prevent the risk of spreading the coronavirus. If you are wearing personal protective equipment such as gloves and masks while out in public, then it is imperative to ensure that you remove these and dispose of them before re-entering your vehicle. To disinfect the inside of your car after trips, all you will need is either disinfectant wipes or bleach-free household disinfectant and disposable cleaning cloths. Don't forget to wipe down every surface that you have come into contact with. More tips on reducing the spread of COVID-19 through cleaning your car can be found on the RAC.
Along with disinfecting the inside of your vehicle, you should also schedule to give the exterior a refresh, keeping it sparkling clean even when not in use. Especially if your car is parked outside, it can quickly begin to accumulate anything from debris to bird droppings, which if left, can start to damage your paintwork. To prevent this, we suggest giving your car a simple clean using a vehicle shampoo and conditioner, quality cloths, polish and wax. Everything you need to know about cleaning your own car and on a budget can be found in our previous article.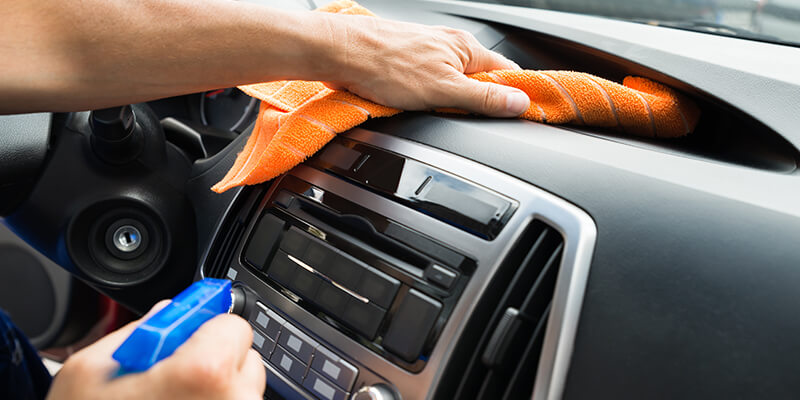 One of the most common problems that we discover during our Mini service in Buckingham is that many drivers forget to check their fluid levels, which can result in a host of issues. Fluids play a vital role in your car's performance; however, if your vehicle is stationary for too long, they can start to dry out which will cause damage when you eventually attempt to get on the road again. If you are able to drive your car, then this will help towards preventing fluids from drying out as it will ensure that they keep circulating, lubricating all moving parts. Nevertheless, whether you are taking regular trips or not, you should still schedule to check your oil levels now and again, then top up where necessary. The six fluids that we always recommend maintaining are:
Engine Oil
Coolant
Power Steering Fluid
Brake Fluid
Transmission Fluid
Windscreen Washer Fluid
For more information on the importance of each of the above fluids, along with how to check and top them up, head over to Popular Mechanics.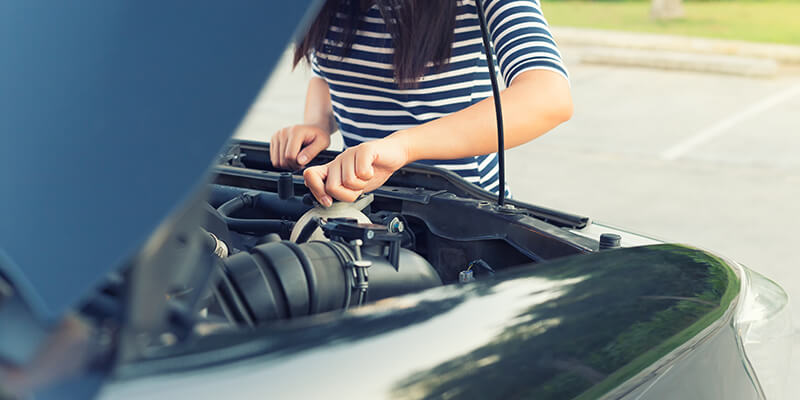 For many, this is the first time that we have ever left our car for longer than a few days unused unless we have ventured on holiday, which means that we have never had to consider whether our parking spot is right for our vehicle. During quarantine, by far the best play to store your car is in your private garage; however, this isn't always possible if you do not have the facilities. So, if you have been forced to park your vehicle either on the driveway or more commonly, on the side of the road, then we have put together a few tips on what to consider.
First, we would always recommend opting for parking on pavement or gravel as opposed to grass or dirt. Both grass and dirt are permeable surfaces, which means that they absorb liquids and allow them to pass through. This runs the risk of moisture travelling from the surface to the undercarriage of your vehicle, resulting in rusting. You should also ensure that you keep an eye out for anything that you are parked underneath. Trees are always a risk as not only could branches fall onto your vehicle but tree sap, along with bird droppings, can have a potentially detrimental impact on your paintwork. However, above all, the most important consideration is whether your parking spot is safe. Is the area shaded in the daytime but well-lit as darkness falls? Can you park there without a permit? Can you see your car clearly from your home at all times?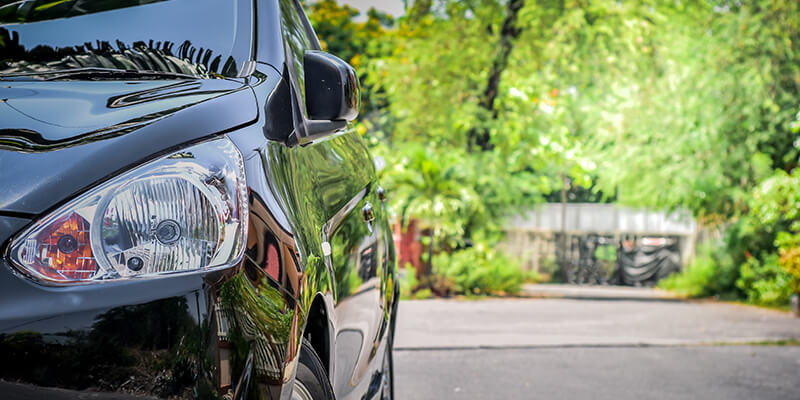 For those who have ticked almost every DIY task possible off their list and looking for something new to keep them occupied, then why not tackle your car's paintwork? If you have noticed the odd scratches and scuffs on your vehicle, then this may be something that you can solve from the comfort of your home. Chipex is a great online retailer which stocks repair kits, allowing you to cover paintwork damage without the need for professional help. All paints are colour-matched based on your vehicle for a seamless finish. More ideas on how to remove scratches can be found on Scuff N Scratch, who specialises in car body repairs in Milton Keynes.
Our final tip for caring for your car during lockdown is, while you are carrying out any of the above, take a few minutes to give your vehicle a once over. Spending time checking over the overall health of your car is something that we are all guilty of not doing as much as we should, so this is the perfect opportunity to spot things that may cause a problem in the future. Some of the key aspects that you should check are:
The windscreen for cracks and chips
Tyres for scuffs, bumps and splits, along with the tyre treads
Windscreen wipers for damage
The condition of the air filter
Whether you have everything you need in your toolkit
The lights to ensure that they are in full working order
If you spot any issues with your vehicle, then there are some repairs that you can carry out at home. Find out more about repairs you can do yourself in our previous article. Alternatively, if it is something that you are not comfortable tackling, then our team would be more than happy to help. With years of experience offering an array of services including Porsche repairs in Milton Keynes, they will be able to advise you on the best solution.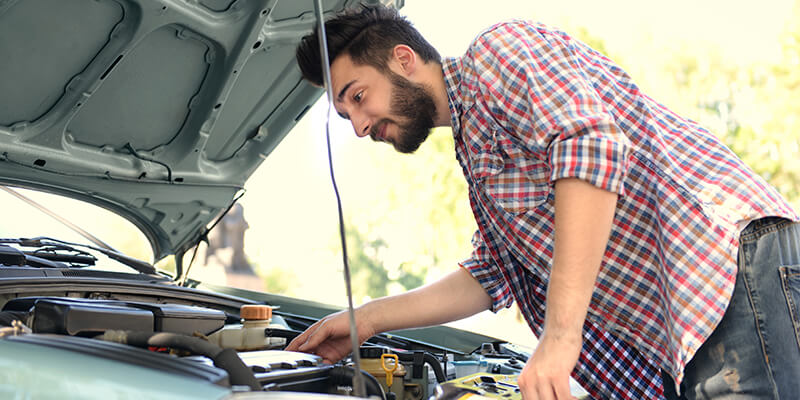 Keeping You And Your Vehicle In Full Health
Ensuring that your car stays in good condition over the lockdown period needn't be a tedious task and can be completed within a few minutes every few weeks or so. In making sure that you do not forget about your vehicle until the end of quarantine will mean that you can prevent expensive repairs. When you do eventually start using your car frequently again, we would suggest continuing to check the components regularly as they may be more prone to damage after being unused for a while. And most importantly, take it easy. Start off your car slow and build up the speed rather than pressing straight on the accelerator!