With millions of Brits planning to have their holiday in the UK, it's more than likely that you'll be heading out on a long distance road trip, whether it be for a nice long weekend away or a fun-filled day out. With this in mind, it is essential to make sure that you have fully planned and prepared your journey before setting off; this is even more so the case when travelling during the pandemic. For example, you will need to keep an eye out for local lockdowns, as you will need to try and avoid areas where you could potentially get stuck. On the other hand, for those looking to go on a long distanced trip to other countries such as France, then you will need to keep updated with the governments latest advice on quarantine upon return.
So, whether you're heading to one of Britain's stunning beaches or have planned a road trip around Europe, here are our top tips for staying safe!
5 Tips For A Long Distance Road Trip
Planning for a road trip may seem like an easy task to complete, but this couldn't be any further from the truth. The further afield you go and the longer you stay away from home, the greater the risk of something going wrong. You not only have to think about your essentials such as sun cream for when we get those hot bursts of sun, but also how likely your vehicle is to withstand the long journey. Usually, the older the vehicle, the more likely you are to run into problems when traveling for long periods of time. You may also find that on hotter days your vehicle will struggle to run, making it essential to research how to fix issues if they arise and book in for repairs if necessary. Things that you may want to consider when planning include: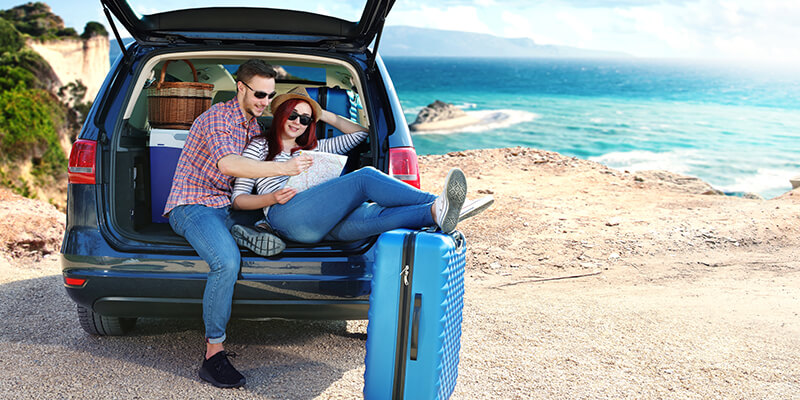 Planning for a journey is the most important step, particularly if you are going somewhere unfamiliar. You should consider the weather you will be driving in, whether you are able to share the journey with other passengers and where you can take regular breaks. All these points are important when going on a long-distance trip, as it ensures you can drive as safe as possible throughout your journey. You can achieve this by first looking at the route you are going to take. Along this route, you will need to identify stopping points; try to stop off in locations of interest rather than just at a services station, as it will allow you to walk around and break up the journey.
You will also need to look at road closures, as this can greatly impact your journey; you can find local road closures on Street Works. We would also highly recommend getting a live sat nav or downloading the Waze app for live updates on road accidents or traffic to help you navigate your route for a quicker alternative. If you are planning on visiting the location for just one day, then you may also need to locate car parks and how much they may be. This will help you to budget for your trip as well as place the correct location for the car park into your sat nav to avoid confusion upon arrival.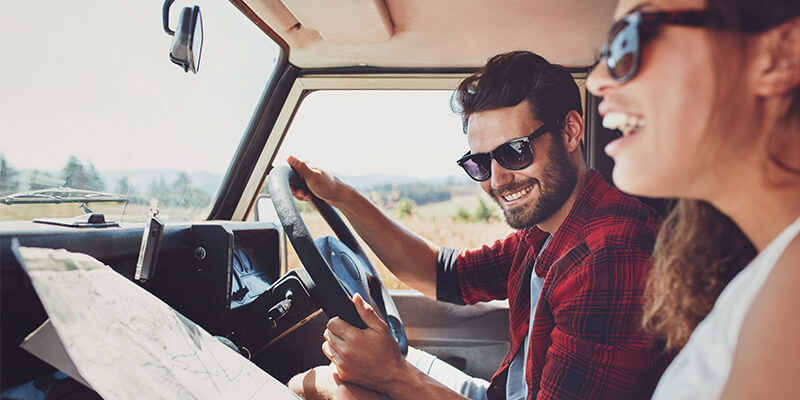 Along with planning your route, you should also think about what essentials you will need to take with you. This includes everything from food for the day, along with first-aid kits and COVID-19 essentials. To ensure that you are fully prepared for your long-distance trips, we have pieced together a list of all the essentials that you may need:
COVID-19 Essentials
Masks – washable ones if you are staying somewhere with the ability to wash your mask daily, or disposable ones.
Hand Sanitiser – make sure you have a good stock of hand sanitiser to keep in your vehicle and put into your bags when exploring.
Driving Essentials
Sat nav
Driving licence
Torch
First-aid kit
Drivers manual
Breakdown phone numbers
GB sticker (for those travelling in Europe)
Other Essentials
Spare change
Sunglasses
Blanket (for breakdowns)
Drinks
Snacks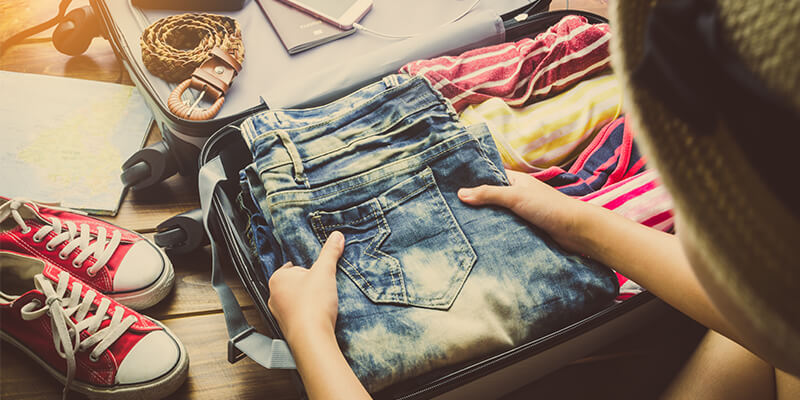 It's too easy to just throw your luggage in the boot of your vehicle, but there is actually a very specific way in which you should pack your car for a long trip. The heavier your car becomes the harder it is to drive, and if all this weight is located in one location on the car, then it may impact the way that you drive or how your vehicle works. For example, if all the weight is on the back of the vehicle, then it can become incredibly hard to accelerate when pulling off at a junction or roundabout. For more information about how weight distribution can affect your handling, please take a look at Solent Scales.
When travelling a long distance in your vehicle, it is likely that you have your luggage located in one of two areas; the boot or in a roof box. To help you know how to pack both of these areas effectively for optimal safety, here are some handy tips:
Packing A Boot
It is important to make sure that you place your heaviest items near the centre of your vehicle, so try to place these either on the back passenger seats or push them as far into your boot as possible. When packing your boot, you should also try to avoid stacking too much, as this can cause reduced visibility out the back window. Reducing your visibility may cause you to not see oncoming cars from behind, resulting in a crash.
Packing A Roof Box
If you do not have enough room in your boot or stacking your items causes reduced visibility, then one of the most popular options is to purchase a roof box. You will first need to identify whether your vehicle can attach a roof box; you can find a guide on how to fit your roof box on Best Roof Box. However, it is important to note that you should only be placing lighter items such as blankets or clothing. It is also a good idea to place these items inside a black bag or a large bag to make sure that when you open the box, no items fall out. The last thing to remember is to remove the roof box when you are not using it, as it will affect your vehicles fuel efficiency.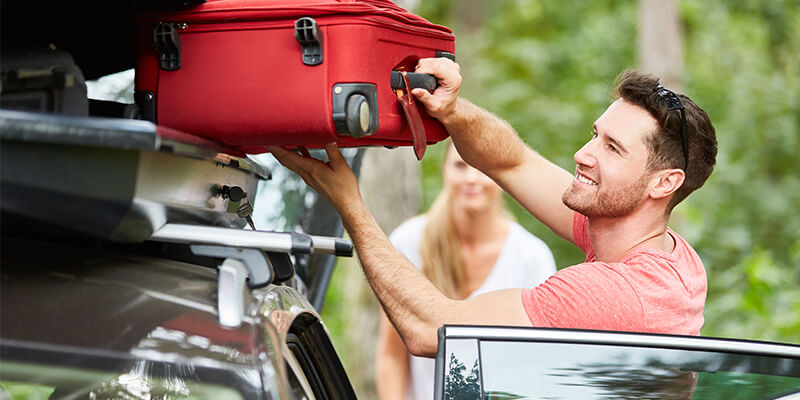 Breaking down when on your road trip due to something that could have easily been checked and maintained beforehand can be extremely frustrating. This makes quick maintenance checks an essential part of any long-distance road trip. The most important aspects of your vehicle that you should always check before setting off on the road include the following:
Oil – if your engine does not get enough lubrication, then you could risk your car breaking down. Check that you have the right amount of oil in your vehicle by completing a dipstick test.
Coolant – this is particularly important if you are traveling on a hot day. The coolant of your vehicle helps to remove excessive heat from the engine, which can increase when stuck in traffic. Find out more about how to check your coolant levels on My NRMA
Tyre Pressure – you will need to check to see if your tread depth is a minimum of 1.6mm.
Lights – all lights will need to be checked before heading off, this is a legal requirement, and you could end up with a £60 fine and three points on your licence. You can check all your lights by turning them on and walking around the vehicle. To check your brake lights, press down on the brakes and either have someone look around the vehicle for you, or look to see a red light on walls, garages or anything close by.
Washer Fluid – when driving long distance, you are likely to encounter your fair share of muddy roads. For this reason, your washer fluid becomes an essential part of travelling. Be sure to check you have enough washer fluid by opening the bonnet and checking the funnel.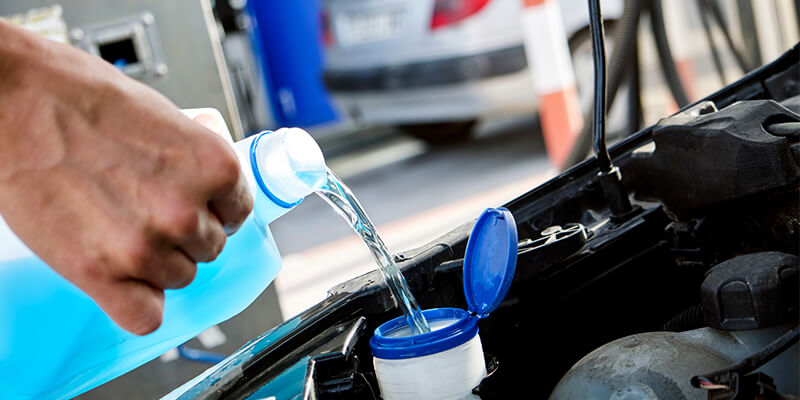 If you have been experiencing any issues with your vehicle, or know of a problem that could be cause for concern when on a long trip, then it is always advised that you book in for repairs before setting off. As professionals in BMW servicing in Milton Keynes and BMW repair in Milton Keynes, we have seen our fair share of vehicles coming in for repairs after a long journey, and what could have been a quick fix becomes an expensive project. This is one of the reasons why it is vital that you seek the assistance of a professional if you have any issues with your vehicle, as these problems can easily worsen the more you drive your vehicle.
On the other hand, if your vehicle is in good working order, then you may only require a service. This service will make sure that your vehicle has no underlying issues that may arise during your journey. You can expect the following from a full service:
Oil change/filter replacement
Checking lights, tyres, exhaust, brakes and steering
Checking engine
Checking Hydraulic Fluid
Checking coolant levels and system
Checking suspension
Steering alignment
Checking of the car's battery
If you would like to book in for a service at our BMW service centre in Milton Keynes, then please feel free to contact our team who will be more than happy to help.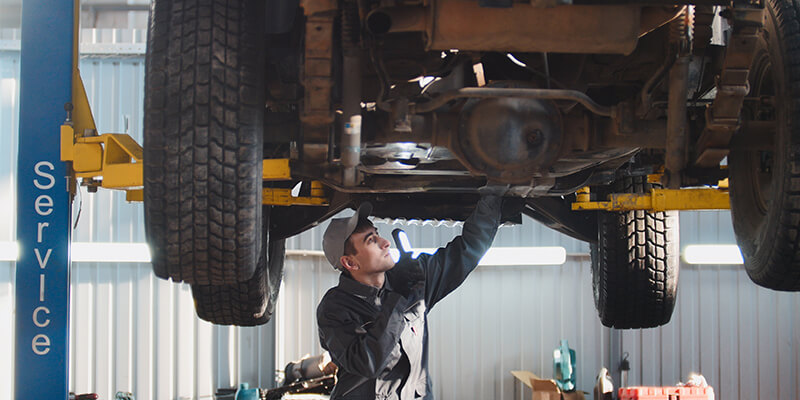 Are You Prepared For Your Trip?
No matter how far you are about to travel from home, it is always vital that you double-check that everything is in working order. Much like you would go out to buy all your sun cream and washing essentials to prepare for your holiday, it is important to complete vehicles checks to make sure that your car can handle all weather and road conditions. If you require further advice or would like to know more about our range of services ready for your long car journey, then please feel free to contact our team.