It can be hard to judge whether you are being ripped off by mechanics. Unfortunately, it happens to many of us. We often hear people say "I don't know anything about cars so you must know what you're talking about", this is one of the worst things you can say to a shoddy mechanic as they are likely to hold onto this by adding additional work to your car that necessarily doesn't need to be completed. Through this article, we hope it can make you a little more confident in the maintenance and repairs that need to be done to your car. Read more for our five telltale signs you're being ripped off.
Are you being ripped off?
Don't get taken in by cheaper pricing; you may think you're getting a good deal but think to yourself why are they offering a service considerably cheaper than their competitors. While you may think to look for the cheaper option, servicing does come at a price, and if you're not paying the right price, they could be missing parts of the service such as changing the oil.
Research
We always recommend before going to a garage you check out the business reviews. It can be a good indication of whether customers are happy with the work that has been completed. Trust Pilot is a great website to find reviews of car garages around your area. If you have a supercar or high-end vehicle we always recommend that you take them to a specialist car garage, they are a lot more likely to know what they are talking about. A specialist will have more knowledge of your specific vehicle make and is more likely to know the ins and outs of your car.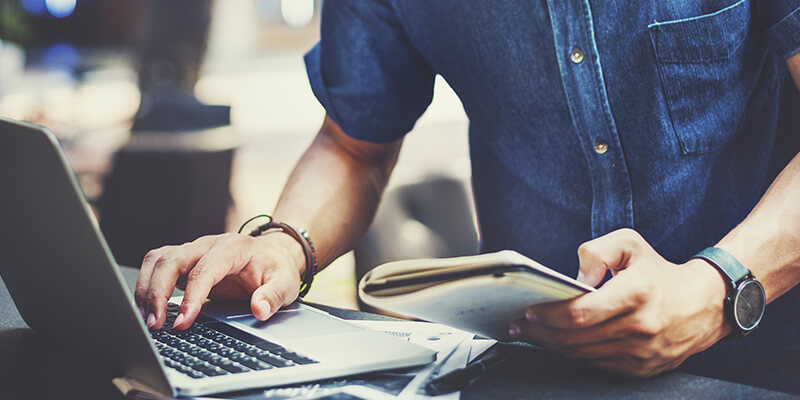 Charging for unnecessary repairs
We often have customers come into Deutsch Tech that has been elsewhere for a service, and they have been charged with unnecessary repairs, or they have gone into the garage with a problem on their car that has been rediagnosed as another issue and overcharged. This type of mechanic is unlikely to repair it and will most likely leave your car still broken. Sometimes mechanics will tell a customer parts need to be replaced to help the fault when in reality they are only doing so to pad out the overall bill.
Joyriding your car
This may shock you, but over the year this has become more common then you may think. We have heard a lot about this in the news, so before taking your car in for a service or repair you should check your mileage, this will be a great indication to whether someone has driven your car. If you have a dash cam installed into your vehicle, we always recommend that you keep it on when having your car looked at. Unfortunately, there have been many cases a car has been taken for a ride by a mechanic and has come back into the garage with a fault that potentially wasn't their previously.
Always ask if unsure
You would never purchase a car without knowing it runs correctly and is in excellent condition, so if you are uncertain the mechanic is telling you the truth about repairs, just ask to see the fault. If a mechanic is not willing to show you, then you may want to think twice about having the car repaired. Be confident when asking questions, you don't have to understand a lot about cars to know when someone could be ripping you off.
Needed vs Recommended
It is important to understand the difference between needed and recommended repairs to your vehicle. Customers can be caught out by a recommended repair and think they are unable to drive the vehicle without it being done. So if a mechanic informs you a repair is needed its likely that the fault could lead to car becoming unsafe or could potentially cause additional damage resulting in further spending. A recommendation is a repair that should be considered however may not be vital to the running of your vehicle.
If you have been informed that your car needs a repair you might just have to grit your teeth and go for it. It could impact not only the safety of yourself and those in your car but also other road users, so we always recommend to have the work completed. If you are unsure of the price ring round a few garages to get a price comparison. If a mechanic has recommended a repair, you can most likely walk away if your not ready to pay out for the repair however you should think about how it could affect your car, in the long run, leaving things to long can cause more damage than you think.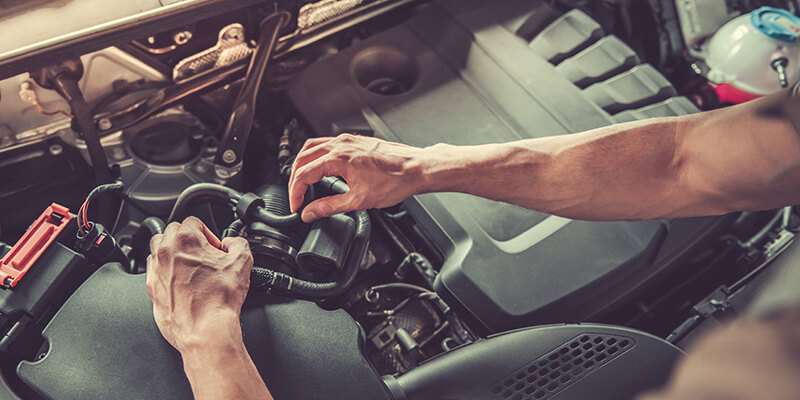 Manual
Always check your car manual when considering a car service, it will inform you of certain service intervals. It will also tell you when your car needs parts such as the cambelt; it will indicate how old the car should be and what mileage they recommend replacement. For more information on why you should check your car manual read Your Mechanic blog post, by clicking here
Get a second opinion
We have had so many customers come into our garage asking for a second opinion because they don't feel they had a good experience at another garage. If your car is driveable take it to a well-known car garage or dealership for your car make, they should be able to give you better advice on whether a replacement needs to be made.
Summary
Our most significant bit of advice is to be confident in asking questions if you're unsure. You don't need to understand loads about cars, but if a mechanic cannot give you a definitive answer or cannot show you the fault in questions you know, they are most likely trying to rip you off. If you are being treated fairly and are shown each fault or item that needs replacing we recommend that you go ahead with the repairs. We would also like to reiterate going for a cheaper price isn't always a good thing when it comes to car repairs or servicing. Especially if you have a BMW, Porsche or Rolls Royce, you will want someone who will take a lot of care when looking at your car.