Having a supercar is one of the best ways to know your doing well in life as well as showing others you have excellent taste in cars. Experiencing a significant amount of speed is both exhilarating and thrilling. Here we tell you all about the best supercars of 2018 so far!
What are the best supercars
There will always be some of the same names when it comes to supercars which will be at the top of our list every year. Our top supercars of 2018 really do tick all the boxes when it comes to power, technology and their aesthetics.
McLaren 720S
McLaren 720S is powered by 4.0-litre twin turbo V8 which produces 720PS. The twin turbos were introduced into this model to help with minimising the lag. To purchase this vehicle, you will need at least £208,000 for one of the most basic models. If your thinking about adding all the extras you may be looking at a much more expensive vehicle. When it comes to performance the McLaren can go from 0-62mph in 2.7 seconds; it can achieve maximum speeds of up to 212mph making one of the fastest hypercars made to date.
The McLaren is one of the most luxury vehicles you can own; it also screams high end. It comes in a range of colours however you can also have these vehicles wrapped if you wish to. It also makes it onto the best cars of 2018 as it is one of the most sought after vehicles.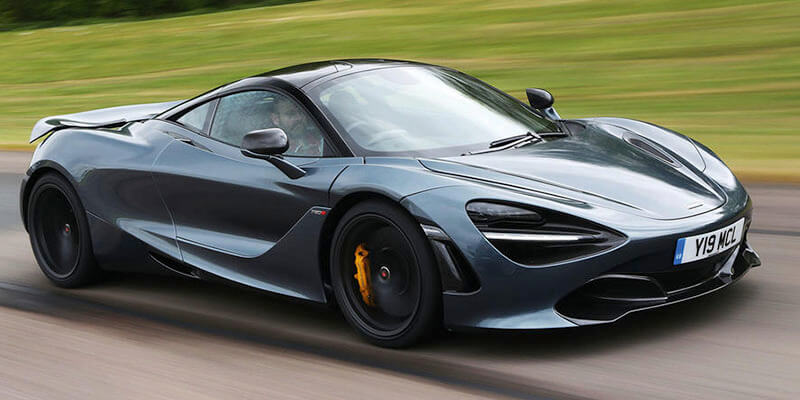 Photo Credit to Autocar
Ferrari 488 GTB
The Ferrari 488 GTB is a vehicle that when driven will take you out of this world, with its high performance and elegant style. The Ferarri also has the twin turbocharging engines which sound exceptional. The front of the vehicle has a soft round touch to it whereas the rear continues to look like the end of the LaFerrari supercar.
Ferrari made many improvements with this vehicle, with its luxury feel but also handling. The 3.9litre twin turbo V8 allows you to achieve a maximum response to full throttle in just 0.8 seconds after your foot hits the accelerator. The only thing we would say about the Ferrari 488 is that it looks very similar to the 458. However, they have featured more high definition screen inside the vehicle, which makes it feel expensive. Regarding price this hypercar is another of a range of expensive cars, for the most basic model you would be looking at a whopping £183,964.
Lamborghini Huracan Performante
Lamborghini has outdone themselves with the Huracan Performante, taking a super sports car to a performance vehicle. The car has been reworked and redesigned completely from weight, chassis and engine power. The front and rear spoilers on this model have been made from Forged Composites which allow for the vehicle to be extremely aerodynamic therefore encouraging it to reach maximum performance.
The interior is absolutely stunning; it reflects the character of the Lamborghini Huracan Performante. As the hypercar brand worked on the weight of the vehicle, they ensure the seats had been made of carbon fibre but still provides maximum comfort.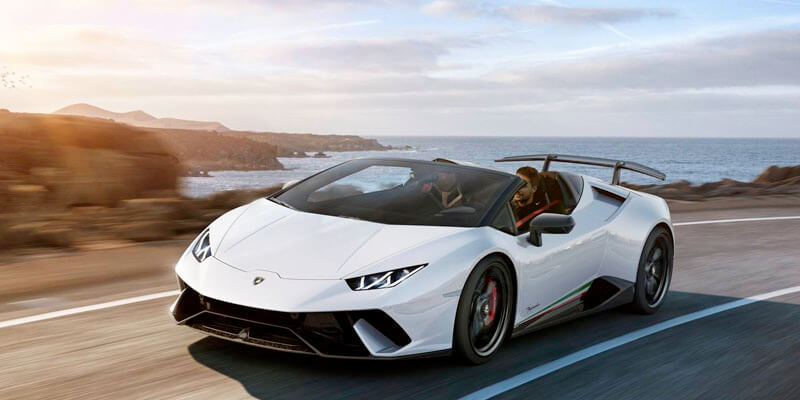 Photo Credit to GT Spirit
Ferrari 812 Superfast
The Ferrari 812 Superfast is one of the largest Ferarri's made, with a large bonnet. The new Ferrari can take you for 0 to 62mph in 2.9 seconds and can take you up to the speed of 211mph. If you are looking to purchase this vehicle, you will have to spend £253,000 of course for only the basic model if you're looking to add anything else onto the car you will be spending a considerable amount more.
While we love this vehicle, it is relatively heavy and large of a hypercar so if you are wanting to take it round a track be careful. If you are wanting to drive it as your day-to-day car, you are also going to need to be slightly more aware of the length of the vehicle. The bonnet is so big you will have to stick most of it out into the road if you wish to turn. The car is super fast which is great for speed lovers; we highly recommend if you ever get the chance to drive one, jump at the opportunity, its like no other hypercar.
Porsche 911 GT3
No supercar list would be complete without a Porsche on the list. The Porche 911 GT3 is a high performance version Porsche 911. Before any additional options, the car cost around £100,540. The GT3 only comes with a clutchless gearchange, reaching its top gear in 7th gear rather than in 6th. The Porsche 911 has a top speed of 198mph along with producing 8,250 RPM. The vehicle can achieve 21.9 mpg and can make it from 0-60 in 3.5 seconds.
Porsche continues to provide its heritage feel to the interior of this vehicle, with a luxury feel it looks relatively similar to other models. Unlike other supercars the Porsche is excellent for long-haul journeys, it remains comfortable over long distances.

Photo Credit to Total 911
Ford GT
Ford GT is one of the most expensive of the vehicles on our best cars list, ranging from £450,000 it has a huge price tag. The car has a 3.5litre turbo-twin V6 EcoBoost technology to help with its aerodynamics. The engine is fairly compact and is wrapped close to the bodywork. Originally this vehicle was meant to be a Mustang, however, turning into a GT. The vehicle can take you to a significant speed of 216mph.
Why consider buying a supercar
Buying a supercar is a big deal for anyone, if you are a car enthusiast owning a hypercar is the ultimate dream. Whether you are male or female owning a hypercar has probably been a dream from a very young age. Most people do not like getting attention, but when it comes to cars, there is something slightly satisfying about people turning heads to look at your car.
When you own a supercar, there are a few things you need to consider such as taking a considerable amount of time to tend to it. You have to pay them a lot of attention; this also means finding a reputable Porsche service centre in Milton Keynes.