According to a survey carried out by Servicing Shop, 70% of motorists in the UK would prefer to book in with an independent car garage instead of a main dealership. As an independent garage ourselves, this is excellent news to hear, but we do understand that many drivers still prefer to opt for a brand that they know well. With this in mind, with the importance of shopping local ever-increasing, we have put together just some of the many benefits of placing your trust in your local mechanic.
Choose An Independent Car Garage & Reap The Benefits
If you regularly invest your money with independent businesses, then you would know how much your customer loyalty is appreciated, especially when recovering from the impact of the pandemic. However, when it comes to working on your vehicle, it can often appear more convenient to go back to a corporate dealership, but this can often result in time, money and hassle. Why? Let's take a closer look at the following benefits of booking with an independent garage: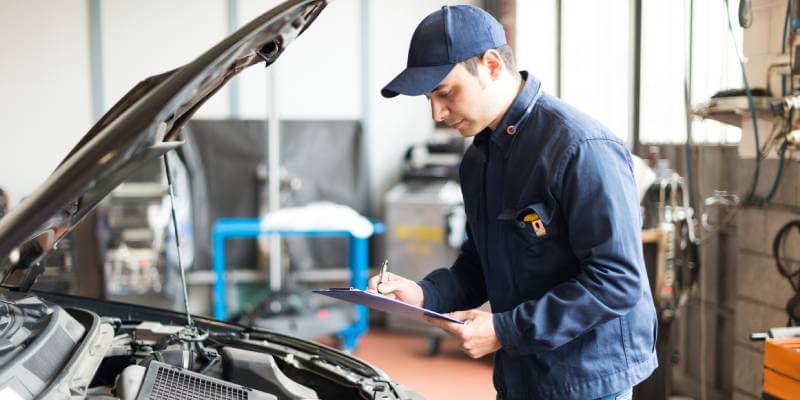 A considerable percentage of our customers contact our local garage after being recommended through word of mouth, whether that may be from a family member, friend or colleague. Hearing a positive first-hand experience from others gives you the peace of mind that should you choose the recommended company, your vehicle will be in safe hands. You would already have an idea on how they operate, their values and overall customer experience before going ahead with your booking. In addition to this, there will only ever be a small team employed by the company, meaning it is likely that the same mechanic who worked on the vehicle of the person who recommended you, will also be working on yours.
If you were to schedule work on your car with a large corporation, on the other hand, it would be significantly harder to ensure that you are paired with a reputable mechanic. National garages would have hundreds of employees, some inevitably able to provide a better service than others; however, there will be no real way of knowing who will be working on your car until after the job is complete. Even if you were recommended to the company, many garages would not allow you to request a particular mechanic, and you will be booked in with whoever has availability on your chosen dates.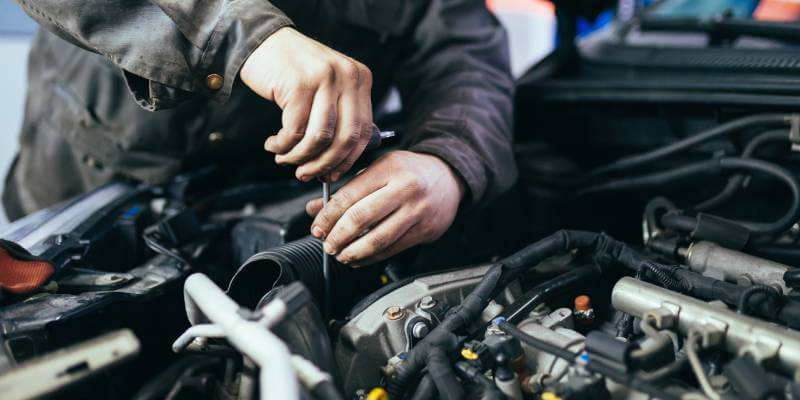 There are several different reasons as to why independent garages tend to offer far better value for money than corporate dealerships. The first being that independent companies are not tied down to fixed fees that are put in place by larger dealerships. This is often implemented to ensure that every branch is consistent, following the same set prices across each dealership, preventing customers from complaining that one is offering services at a different rate to the other. Although this is understandable, it can often be a little frustrating as you may find yourself paying premium rates for smaller fixes. Independent garages, in contrast, will be free to be flexible, and while they will have a template in place, have the independence to make their own decisions based on the scale of the work at hand.
Another factor that is likely to increase prices at larger dealerships is overheads. Not only will they have far bigger premises to manage but also more employees and fees associated with the brand name. This is likely to add a few extra pounds onto your bill, which would not be necessary with an independent garage, who will have fewer overheads to cover. They will also have many connections with car part suppliers, as opposed to having to use those branded to the company. You will always be given a choice as to whether you would like to fit branded parts or choose a lower-cost alternative, again saving you money.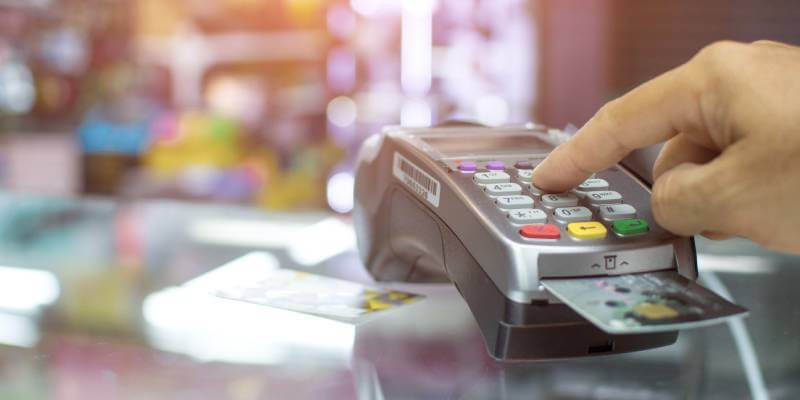 Now more than ever in the current climate, it is important to support your local, independent businesses where possible. After several months of closure due to the pandemic, the future of many small companies is uncertain. If you are able to choose to support even just one independent business, then your custom will always be hugely appreciated. As opposed to your repairs, service or MOT making just a small difference to the profits of a large corporation, your choice to stay local may give an independent garage that extra few pounds that they need to remain open.
Staying local to your local car garage is also a fantastic way to help to boost the economy – another aspect which has been immensely impacted by the pandemic. Small, independent businesses play a pivotal role in driving growth within the UK as money is pumped directly back into the economy, far more than they are when it comes to large corporations.
As mentioned previously, independent car garages are likely only to have a small team of mechanics, meaning that you will always be able to enjoy a personal experience. Unlike a corporate dealership where customers are attracted due to the brand alone, everything that each mechanic does will directly impact the reputation of the business. This means that staff will always strive to offer a high level of customer service, from the initial call, through to the moment that you pick up your car. Reviews are everything to small organisations, and positive recommendations create the foundation of their customer base, so team members will always strive to exceed your expectations.
With an independent garage, the majority of your communication will also be one-to-one basis directly with the mechanic working on your vehicle, as opposed to the reception or sales staff that you would speak with when booking in at a larger corporation. More time will be spent with you, understanding your needs before recommending the best route to maximise results while keeping costs affordable. You will get the chance to ask an experienced, trained mechanic any questions regarding your vehicle, which is rarely an option with dealerships. They will then be able to tailor their services to fit with your requirements, remaining far more flexible.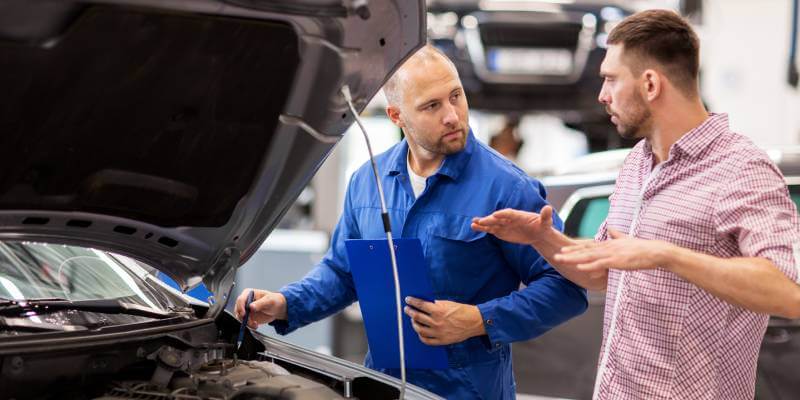 To ensure that they can maintain a steady stream of customers, larger dealerships are primarily based in city centres, which is not always convenient if you are based on the outskirts of the city, for example. This can also prove a problem for those who work 9-5 as rush hour is likely to be the only time that they can drop off and pick up their vehicle from the garage. Should you choose to book in with an independent garage, we can almost be sure that you will track down a reliable local mechanic in a more convenient location, whether this may be nearby to your home or workplace. Having to reshuffle your day to accommodate having no car can already be a tedious task, so being able to save as much time, money and hassle as possible will always work towards your advantage.
If it is your first time booking in with an independent garage and you are yet to find a company, then there are several different websites which will help. These will allow you to search for local garages based on your postcode, registration number and the service that you are looking for. Some of the most popular car garage sites include the following:
Once you have found the local garage you would like to book in with, it will be far more likely that they will have availability that suits your schedule, again, making the process more convenient. If you ask extra nicely, they may even allow you to drop off your vehicle early or stay open slightly later to accommodate your working hours.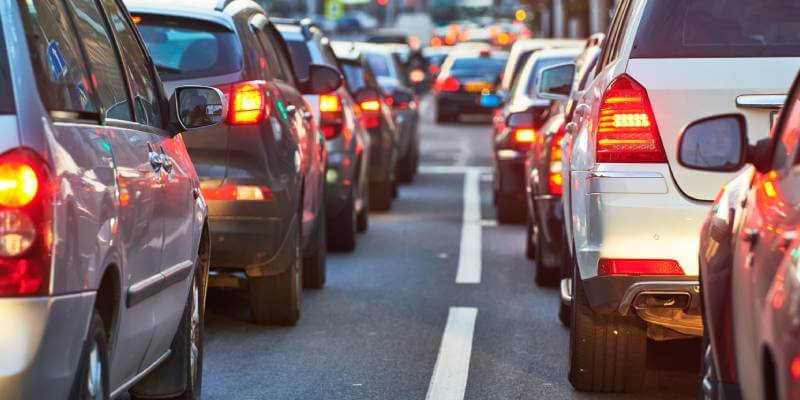 Although those with a particular brand of vehicle often return to the dealership for future work, this can often come alongside expensive fees. However, you would be surprised by the number of independent garages who are specialists in specific makes. Here at Deutsch Tech, our team are highly trained in working on BMW, Mini, Porsche and Rolls Royce models, offering a far more cost-effective service without compromising on exceptional quality. Our team have over 32 years of combined experience specialising in these brands, having been initially trained by the BMW Training Academy. This means that we are able to offer a solution to all of your vehicle needs, whether it may be wheel alignment, remapping or your annual BMW service in Milton Keynes. Feel free to get in touch if you would like to get booked in or have any questions regarding the best fitting service to fit with your requirements.
Many vehicle owners are surprised to find that your warranty will still be valid should you choose to have your service, for example, with an independent car garage. There are no rules regarding who is able to work on your car, providing that your mechanic follows the instructions put in place by the brand. This will include conditions such as only replacing parts with original equipment parts directly sourced from the official manufacturer. You can find more information on how to keep your warranty valid on Auto Express.
If you are due your BMW, Porsche, Rolls Royce or Mini service in Buckingham and the surrounding areas, then please feel free to contact our team to book your servicing. Our team will ensure that the conditions instructed by your vehicle brand have been checked and all work is completed in accordance with these, keeping your warranty intact.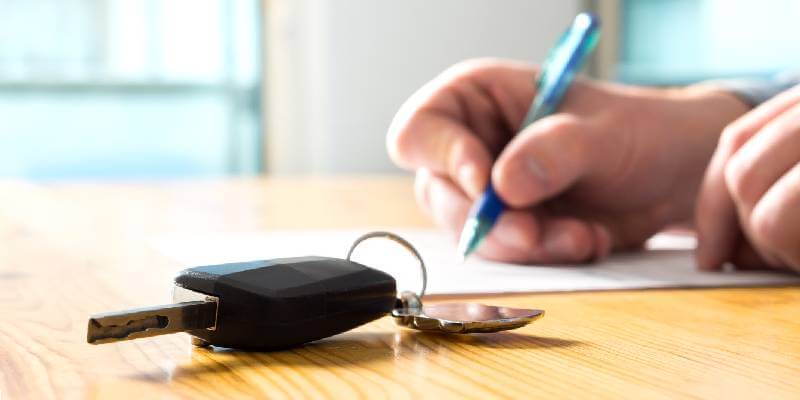 Its Time To Book In With Your Local Car Garage!
There are a wealth of benefits to opting for booking in with an independent, local car garage, as opposed to a large dealership, and these have been heightened in the current climate. Although there is no harm in booking with a corporate dealership, you are unlikely to have the personal experience than you would with a smaller company, which is no fault of their own. The nature of larger brands means that your custom will not always be recognised, unlike with an independent garage who will hugely appreciate your customer loyalty!