If you are someone who likes to have their car in pristine condition all of the time it can become relatively expensive having to purchase new cleaning products every month. Here we are going to tell you about keeping your car clean on a budget but still get that gorgeous glow and fresh car feel.
Keeping your car clean
To many, their vehicle is one of their most prized possessions, whether its a family car you have been longing for or a sports number which has been your dream. Keeping it clean is most likely going to be at the top of your agenda.
Car cleaning products are not cheap, nor should they be, if you think about it why would you apply cheap products to your vehicle when you want to get the best out of it. Normal cleaning kits can cost around £50 if not more for all the right brushes and sprays, this does not include the replacement of them.
There are a few key products you need in your cleaning kit to get the best finish on your vehicle. So, keep on reading to find out exactly what you need and where you can find them.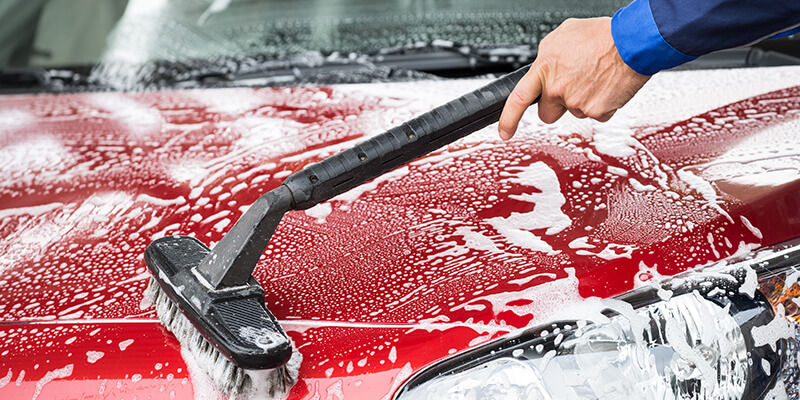 What are the car cleaning essentials?
Firstly, we always recommend looking at the condition of the vehicle, if it is an older car you might have to use chemicals that are not as harsh as the paint may be a little more sensitive in comparison to newer cars. Unlike a new car and older model will also most likely have less of a wax finish which might mean you might need to clean, polish and wax to get your desired cleanly look.
Before you go ahead and buy anything it is paramount you read the label. Your car's components are delicate, and with the wrong care, you could damage parts of your vehicle. For example, if you are to use more of a chrome wheel cleaner on your aluminium wheels, you could completely ruin them due to the chemicals being more acidic.
Cloths
When it comes to car cleaning one of the first items you are going to want to invest in is a good quality microfibre cloth. The reason we recommend buying a microfibre cloth to clean your car is an ordinary cloth will have fibres made from cotton or synthetic materials. Unlike an ordinary cloth, a microfibre has more fibres compacted into a smaller area. Microfibres work in such a great way because they collect and pick up microscopic dirt particles that other materials potentially would not.
Another great aspect of a microfibre is that the likelihood of you having to replace them regularly is slim, especially if you clean them after you have washed the car.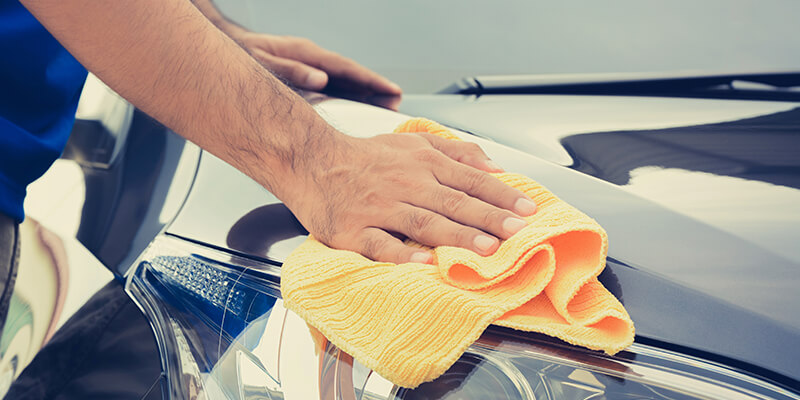 Washing the car
A product that is essential if you live in an area more prone to bird dropping is Autoglym Bird Dropping Wipes, as bird droppings can be very damaging to the paintwork on your car, so you should remove it as quickly as possible. You should not be leaving bird poo on your car for long periods of time; they should be rid of as soon as you see them. So, having a pack of birds dropping wipes stashed in the car is a must have, especially when they are such an affordable price.
We always recommend using a power washer on new vehicles; however, if your vehicle is slightly older, you may want to consider using a hose. Washing your vehicle will mostly remove any of the loose contaminants on your car such as dirt, dust and mud, which can all be removed from the exterior of the car.
One of the best soaps out there on the market is Meguiar's Gold Class Car Wash Shampoo And Conditioner it gently foams away any dirt and is exceptional at removing grime, it also helps reduce the drying time which means you are less likely to experience any smears on the vehicle. Liquid detergent and dish cleaner should never be used on the car, as this can damage the paintwork but also strip the away the wax.
Before you use any soap, we always recommend using a power washer or hose to remove any lose or large particles of dirt as these could potentially scratch your car if you go straight in with a cloth.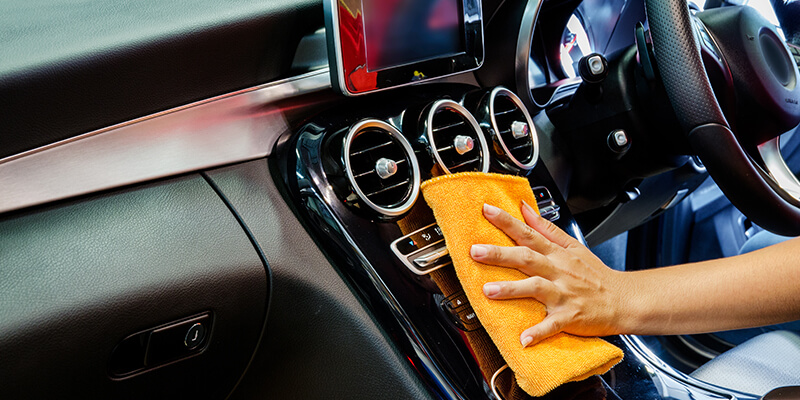 Preparing the surface of the car
After you have washed the car, you may be able to see evidence of scratches and swirls in the paint. You may also notice other contaminants which may not have been removed in the initial wash; this can often be tree sap or even an overspray.
A clay bar can be used to help remove any of those stubborn contaminants, you do need to be careful with this item as it will remove everything from the surface including wax.
Polish
Polishing is an optional step and does not always need to be taken, however, can be if you want to give it that extra shine. Polish can be applied by hand or by a polisher, for most of you at home, you will be using your hand. Pick a polish which has conditioning oils within it, as this will help deepen the colour and even maximise its gloss. Car polish can often be a little pricey. However, this Menzerna Medium Cut Polish 2500 is not to bad on price and works fantastic on any vehicle.
Waxing
When it comes to waxing your vehicle you need to think of it as sunscreen for your car, it helps by adding a layer of protection; this will prevent UV rays from fading the paintwork on the vehicle. It also protects it from anything that may land on the paint. We always recommend waxing your vehicle as it helps to preserve the high gloss.
Turtlewax Carnauba Paste Wax is a great option as it is extremely durable as well as being water repellent.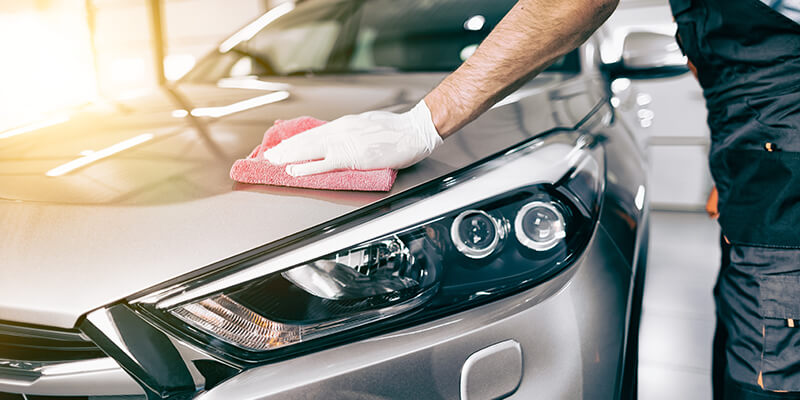 Cleaning your car
Cleaning your car does not always have to be a mission and can be something that is rather enjoyable. It also does not have to be a pricey job, some of the best products on the market are not always the expensive ones. We always recommend having your car cleaned every six to eight weeks, but if you choose to do it sooner, this is not a problem. Like you would book in your MINI service in Aylesbury make sure to schedule in one big clean every half year so you can ensure your car is gleaming all year round.